What does it mean to Disavow a link?
Disavowing links means removing those toxic links from your website because of which your website ranking goes down. It helps to remove harmful links pointing to your site. If you believe your website's ranking is being damaged by low-quality links which you are not able to control. You can ask Google not to take them into your account when checking out your website by disavowing your backlinks.
What Impact Backlinks Put on Your Website?
Backlinks are important to SEO. When another site links to your site, a backlink is created. Good backlinks help a website rank higher but bad backlinks can cause problems. Most backlinks are good, some are great, and others are toxic. Too many toxic backlinkscan harm your ranking.
So, it's important for your website ranking to Disavow such toxic links.
Steps To Disavow Links

By Semrush
Step 1: If You Have SEMRUSH Access Log In To Your Semrush Account
Step 2: Click On Backlink Audit and Go To Overview

Step 3: Click On the Audit or Red/Orange Colour
Which Means Toxic Links Percentage
Step 4: Select The Toxic Links
Step 5: Click On The Button and Move the Selected Links To Disavow
Step 6: Click On Disavow Button and then Export Links To TXT
Step 7: Add TXT List To Search Console To Remove Disavow Links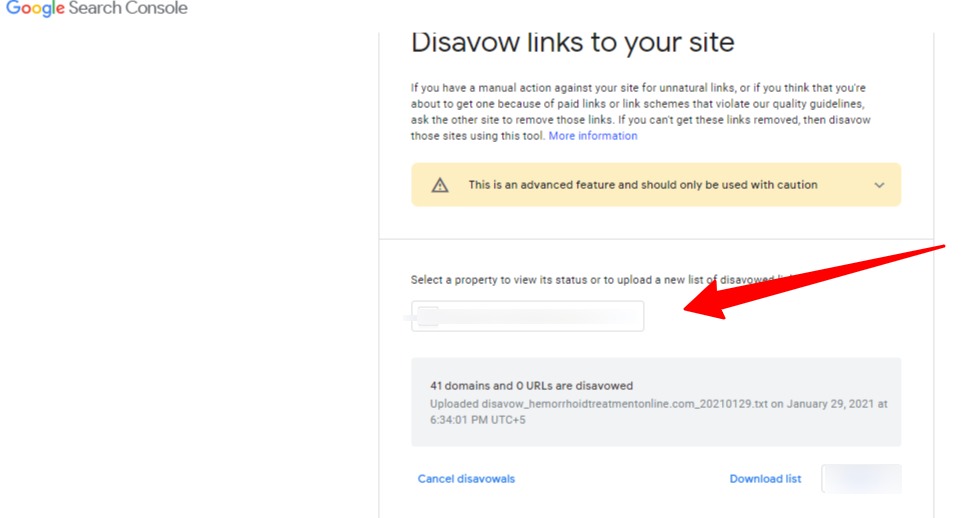 Step 8: Go Back To Semrush Click Done!
100% Non-Toxic Domains